Friday January 28, 2011
If you follow recruiting, you know who Ray Drew is and why his committing to Georgia is a big deal. If you don't, just know that the next guy to wear #47 is a worthy successor to David Pollack both on and off the field. Read this SI story to become familiar with this young man. Georgia has earned the commitment of one of the nation's top defensive prospects, and a lot of people think that's a pretty big story: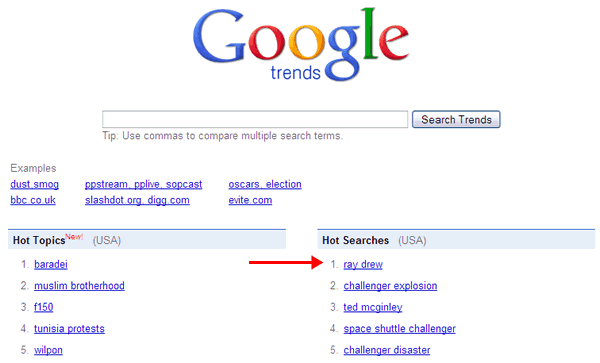 Anyone who's followed the Drew story knows that football is only part of it. He's also an ordained minister; you have about six months to come up with an appropriate nickname. There's only one Minister of Defense. Drew prefers "The Pastor of Pass Rush." We're partial to the "Pastor of Disaster." In all seriousness, Drew's faith was, as you might expect, at the center of this process. It doesn't take much to see the appeal of playing for Mark Richt in that context. But Georgia and Richt don't have a monopoly on faith, and several other schools, particularly Auburn, appealed to Drew. It might seem after all of the drama that Georgia was always the obvious choice for Drew, but that wasn't the case. It was a tough decision, made tougher by the turmoil in Athens, and Drew only reached his conclusion in the past few weeks. Mark Richt, Todd Grantham, Mike Bobo, and the rest of the Georgia staff had to work their tails off, and they deserve a ton of credit.
In the end, Georgia stood out. There was the chance to play for a major program and the home state school. There was also Georgia's world-class journalism school; Drew plans on going into broadcasting after his football career. Most of all, there was Richt and the relationships Drew had made in Athens. Drew once said that football and academics would pretty much take care of themselves at most any Division 1 school. He focused on the relationships – where he felt most comfortable and "who I'm going to be surrounded with." Those relationships now extend to former Georgia greats. Once he made his decision, Drew reached out to a few Bulldog legends to attend his announcement. David Pollack and Randall Godfrey were on hand to pass the torch to someone who could very well be one of the leaders of the Georgia defense and team down the road.
Drew plans on starting out as an outside linebacker in Georgia's 3-4 system – the heir apparant to Justin Houston. Much was made during the process about Drew's distaste for playing as a stand-up linebacker rather than a down lineman, but that concern was addressed early and often by Todd Grantham and Georgia's staff. With the prevalence of the spread and the amount of time Georgia spends in nickel coverage, Drew will have plenty of opportunities to line up with his hand down. It's also possible that as he grows and adds weight that Drew could transition from OLB to defensive end even in a 3-4 scheme.
Drew will now turn his attention to assembling the rest of the recruiting class leading up to Signing Day next week. It would be more accurate to say that he will resume recruiting for Georgia – he's been in the ear of several top prospects since he made his decision earlier this month. We'll close with Drew's own words. Drew challenges other top prospects to join him and this incredible class, but he also reminds us that Signing Day is only the beginning.
"I just want to say, after the end of Jay's (Rome) announcement, I heard your call," said Drew. "Isaiah Crowell, we're waiting on you. Antonio Richardson, we're waiting on you. John Jenkins, we're waiting on you, and Jeoffrey Pagan, we're waiting on you. Come join what we have put together as the Dream Team. But remember, a dream is only a dream, until you make it a reality. I'm calling you out on this one. I hope you're not afraid to be thrown into the fire, I hope you're not afraid to be the ones who make the change."