Monday April 28, 2008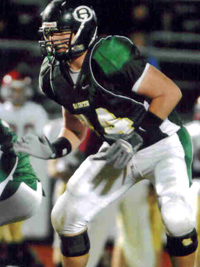 You can go down the star-studded list of Georgia 2009 commitments and debate which might be the best player, if such a thing can be determined nine months before Signing Day. But Monday's commitment by Austin Long might prove to be one of the most significant. Why?
Take a look at Georgia's depth chart – specifically at the offensive tackle spot. That's three scholarship offensive tackles. Though Georgia finally has good numbers on its line, pure tackles are relatively hard to come by. Just look at the first pick of the NFL draft to see how valuable a top-quality OT can be.
Beyond the fact that Georgia got a great player at a position of dire need, consider this icing on the cake: Georgia went into Memphis and got a commitment from one of the nation's best tackles over Alabama and Tennessee. Better yet, "Austin was a big Florida fan," according to his father. With Alabama considered the favorite and Long a Florida fan growing up, a commitment to Georgia has to be seen as a tremendous coup for Mark Richt and his staff.
Fans might be a little nervous with Long over in Memphis and some very persistent and effective recruiters working for the competition, but Long told UGASports.com that those fans needn't worry.
"Georgia is definitely the place for me, and I am not going back on my word," Long said with confidence. "I am a Georgia Bulldog now, I gave them my commitment, and I am standing by that. I am definitely going to Georgia."