Wednesday August 8, 2007
Coach Richt addressed the inference that Georgia spied on Virginia Tech practices before the Chick-fil-A Bowl. As you might expect, Richt denied the inference and was empathetic to a coach's concerns about secrecy.
I can assure Coach Beamer that we did not know anything about what was going on, but I can understand why he would want to close a practice.

…I cannot tell you how many times we felt the same way. You wonder what happened. Sometimes you get the right call at the right time and if that happens enough times coaches begin to wonder if you somehow have their signals…It is natural and I do not blame him for wanting to close it or even feeling that way. To my knowledge we have no idea what was going on in their camp.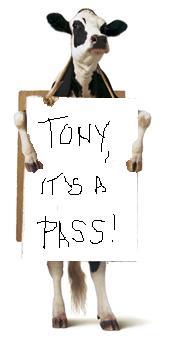 HacksawDawg from the DawgVent
reveals Georgia's spy
You'll read several articles with some excerpts, but it's really interesting to read the entire transcript with Richt's comments on the subject. UGASports.com has it for subscribers.
Richt, like most coaches, restricts access to practice. The general public is almost never allowed in. Media are asked to leave after positional drills. It's a common policy. But would he like to go further?
I wish I could close it down completely, but it is kind of hard to do with our set up. I can see why any coach would want to close everything that they do, especially with the Internet.
Before you get on Richt for being paranoid, consider the value of information to these coaches. It's everything. From plays to injury reports, every bit of information released is a possible advantage for an opponent. Even if there's no malice, that information can be costly.
Even if we let our fans come in who love us, they would just talk about everything that happened and then people would read it and be able to find decipher some things that would help them win.
Of course Richt can't completely cut off access. The team must play the game with the media – access in exchange for for coverage and publicity. But Richt admits that he is more conscious of this issue than he was when he first took the job and more cautious as a result.
I have seen enough things and people cannot help themselves. Like if you (TV) guys had a camera rolling on stuff all day long, you would be thinking that you are getting b-roll (footage) for the eleven o'clock news, but when you show the b-roll, you show something a good defensive coordinator could say, "oh I like that. I did not know they were doing that. They did not do that last year." I do not think anyone is purposefully trying to sabotage Georgia.