Monday November 25, 2019
Lo, and the clouds did part, and the setting sun did break through and illuminate Sanford Stadium, and the Georgia offense did string three completions together for their lone touchdown of the game.
We watched the back end of the rain approach Sanford Stadium for much of the first half. It teased us with broken skies in the distance beyond the high-rise dorms. Short breaks in the rain were followed by downpours, and there wasn't much worse than the conditions when Kirby Smart elected to attempt a 50-yard field goal in the second quarter rather than try to convert 4th and 4 from the A&M 32. But not long after the rain did stop, the breaks in the clouds arrived, the sun temporarily brightened the top of the stadium, and Georgia completed three of the four passes they'd complete in the first half en route to an important touchdown.
It was Senior Day, and it was also Rodrigo Blankenship's day. The senior Groza Award finalist, with four field goals and an extra point, equaled A&M's scoring output by himself. Two of his field goals came during the rainy first half, and his 49-yarder in the second quarter was a line drive through a squall. He drew the loudest ovation during pregame ceremonies, he led the team through the banner to take the field, and he made sure that his fellow seniors would have memories of a victory in their last game at Sanford Stadium. Those other seniors had their moments too. Simmons had the game's first big catch and made a key block to seal the win. Clark was as disruptive as ever. The first class to play all four seasons under Kirby Smart went out in style.
Before the season most previews highlighted Georgia's November schedule as a potential stumbling block. You hadn't seen the word "gauntlet" used so much outside of a Renaissance Festival. There wasn't the usual SoCon cupcacke game to break up the schedule. Georgia had to play against top 10 SEC East rival Florida, darkhorse SEC East spoiler Missouri, a dangerous Auburn team on the road, and then wrap it up by hosting a talented Texas A&M squad cursed with one of the nation's toughest schedules. These are the current #9, #36, #11, and #16 teams in SP+ with the #9, #15, #4, and #18 defenses. Georgia has emerged from this stretch still with questions and doubts about its ability to compete in the postseason, but it also emerged unscathed without committing a turnover or allowing more than 17 points. Along the way Georgia clinched a third-straight SEC East title, took the decade series from two of its most bitter rivals, and moved into the top 4 of the playoff rankings. Georgia was supposed to be tested by its November schedule, and even the harshest critic must admit that Georgia passed that test.
Pointing fingers
I tend to avoid going too deep on playcalling – too much of the discussion is results-based. Not every inside run is a zone read. Similarly, while Georgia does try different things on defense, not every pass completed against Georgia is the result of soft zone coverage. Zone coverage itself isn't necessarily passive. One thing that stood out in this game was the willingness to take a few more chances in all areas of the game. Perhaps the coaches thought that they'd need big plays to beat A&M. Perhaps they saw these plays as opportunities to kick-start a struggling offense. We saw a flea-flicker. We saw an onside kick. There were several downfield shots. We saw, at least to my recollection, more blitzes than we usually do.
Playcalling and scheme is one half of the job; the other half is execution. It began with an missed wheel route to Herrien. The flea-flicker appeared to be overthrown, but Pickens also slowed as he turned to look for the ball. A safe but effective slant to Jackson was dropped, and that drop cost the field position that allowed A&M to tie the game. The onside kick was beautiful right until it couldn't be recovered cleanly. A&M converted 3rd and 10 and 3rd and 15 on their touchdown drive. Better execution in any of those situations likely increases Georgia's margin of victory.
Georgia's new-found toss play is a great example of playcalling meeting execution. Georgia ran the toss for its opening play, and it went for a seven or eight yard loss. Swift never had a chance. The Dawgs even pulled its left tackle and guard to the right to create misdirection, but it didn't matter: the perimeter blockers on the play, Blaylock in particular, didn't come close to blocking anyone. Georgia ran the same toss concept from a tight formation on its key third down conversion at the end of the game, and seniors Simmons, Woerner, and Wolf made the blocks and allowed for an easy conversion. We even saw a counter punch off of the toss. After the fumble recovery, Georgia faked the toss and sent Kearis Jackson the other way on a sweep. It wasn't a successful play, but that counter off of a tendency is something we need to see more of as defenses key on Georgia's basic offensive concepts.
Even without knowing the specifics of the playcalling, it's clear that not everyone is on the same page. Fromm's comfort and timing with the receivers isn't what it needs to be. Defenses are getting away with cramming ten men within ten yards of the line of scrimmage. One positive? As against Florida, Georgia's offense was able to avoid giving the ball back to A&M and ended the game with 10 plays and 4:26 of possession. Jimbo Fisher's decision to punt inside of Georgia territory was a gamble betting that Georgia would go three-and-out again and yield favorable field position for one more drive. It wasn't crazy thinking given Georgia's conservative tendencies in those situations. But as against Florida, Georgia made the plays late to keep the chains and clock moving, and A&M never possessed the ball again.
I'm tired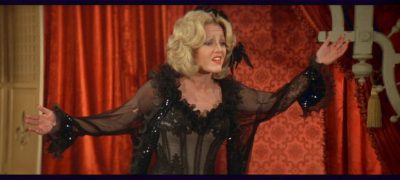 Georgia's pass defense could use a little break. During November the defense faced nearly 40 pass attempts per game and a total of 92 pass attempts in the last two games. That's a lot of work all around. Of course the secondary has had a lot of work. Even linebackers are involved – Nolan Smith had good coverage on a downfield pass Saturday. The pass rush has had to pressure – and contain – some fairly elusive quarterbacks lately. Three things are going on:
Georgia hasn't trailed since the South Carolina game, so opponents are playing from behind.
Georgia's offense isn't doing a good job of putting games away, so opponents have more possession and are able to run more plays.
The defense is doing such a good job against the run that these opponents have become about as one-dimensional as they can be. Aside from the occasional QB scramble or token draw play, all we're seeing is passes once it's evident that running against this Georgia defense is a bad idea.
Despite all of that, Georgia yielded only 5.82 yards per attempt over the past four games. For context, only 11 FBS schools average below 6 yards per attempt on the season (*). That's remarkable, and it's come against some good SEC offenses. Still, we've seen that this stingy pass defense has its limits. That strength was further tested when Eric Stokes had to leave the game and was unavailable for the second half. If the goal of Georgia's approach is to "break their will," it hasn't been working. Georgia has been outscored in the second half in three of these four games, and it's been the Bulldogs who have been worn down to the point of having to hold on in single-possession games.
* – (Sad but necessary context: Georgia's own passing attack is at 5.6 yards per attempt over the past three games.)
That's a wrap
This was the last home game of the 2019 season. It was certainly one of the most anticipated home schedules in program history. With first-ever visits from Notre Dame and Texas A&M (as an SEC school), demand for tickets was sky-high. The in-game experience was overhauled. Fans were in place and buzzing an hour before the Notre Dame kickoff. They even packed the stadium in full voice for rainy kickoffs against Kentucky and A&M. With the West endzone facility entering its second year and a new lighting system on par with professional stadiums, Kirby Smart had the venue and the schedule with which he could showcase his impressive collection of talent.
I know this is veering into "are you not entertained?!" territory, but the product on the field never seemed to rise to the environment created in and around the stadium. Georgia won the two biggest home games, Notre Dame and A&M, but the vibe after each was more relief than elation as Georgia held on for dear life to leads whittled down to a single possession in the fourth quarter. In other home games we saw the regular season's only loss and a near-revolt by the fans over the state of the offense. The Dawgs never scored more than 27 points in a home game against P5 competition. We waited for the team to burst to life like the light show by which it was illuminated, and that never quite happened.
As the schedules currently sit, Georgia is not going to have another special event home game until LSU visits in 2025 or UCLA visits in 2026. I don't mean there won't be challenging home games in the meantime. Of course we'll have Auburn every other year. Tennessee too. Some random divisional foe or even a rotating SEC West opponent could catch fire and become a big game. It would take a lot though to match the novelty of the Notre Dame visit or the anticipation of the Texas A&M visit. I'm glad we got those games in Sanford Stadium, as unremarkable as they turned out to be, because it could be a while before we see anything like them.