Monday November 23, 2015
By now you've probably seen teams use a punt return tactic that uses a decoy to draw the coverage to the wrong side of the field. When executed correctly, it leaves the actual returner with a clear field ahead of him. If you haven't seen it in action, this NFL highlight shows the Rams pulling off this decoy for a touchdown.
Seth Emerson reports that Georgia Southern attempted this play on Saturday. Mark Richt admits that "it would've been a touchdown." But this would-be back-breaking return became a forgettable downed punt because snapper Nathan Theus recalled a coaching point from earlier in the season and broke off to cover the play. GSU's returner decided to let the ball bounce instead, and we yawned and went to commercial break.
At the time Georgia trailed 14-7. I can't imagine how devastating a special teams score on the heels of their defensive touchdown would have been.
You can see the return being set up here. Most of the blockers and a return man are drifting towards the GSU sideline. A lone GSU player is positioning himself towards the lower left of the screen where the punt is actually headed.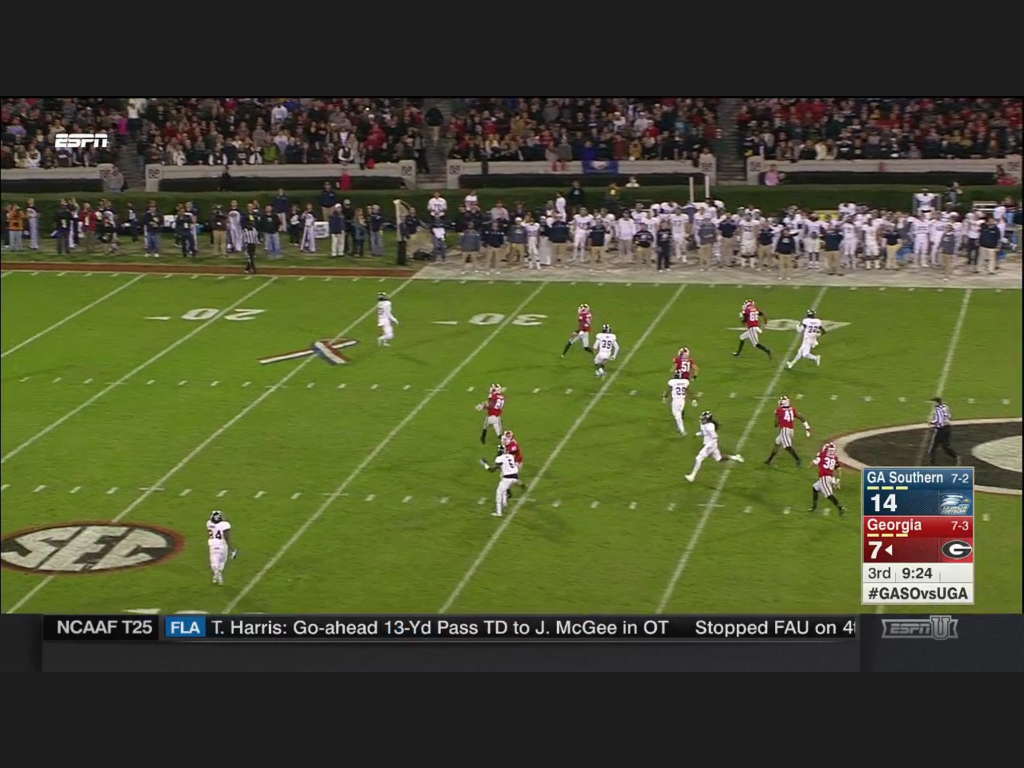 Even the camera is fooled. The shot focuses on the decoy return, but you can just see Theus's helmet at the bottom where he's recognized what was happening and had broken off to cover the real return.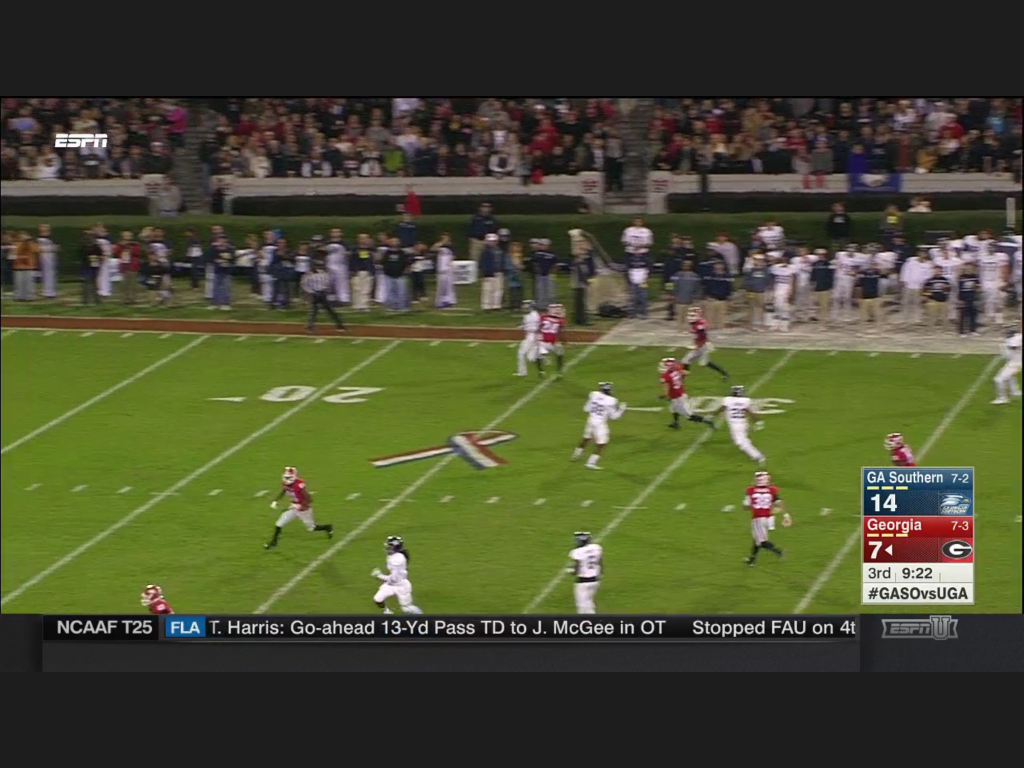 On Georgia's next punt, Theus was once again involved in recovering the fumbled punt. Only two weeks ago he made a fantastic individual play to push aside a Kentucky return man and recover another botched return. Those were both significant plays in those wins, but this disastrous play that wasn't could wind up being the senior's biggest play.