Tuesday August 3, 2010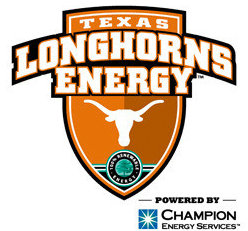 We've seen coffins with collegiate branding, so no marketing opportunity should surprise us.
AdAge is reporting that fans of Texas and Texas A&M can add energy to the list of products and services they can buy with the alma mater's logo slapped on it.
In a deal put together by sponsorship broker IMG College and Branded Retail Energy, a Dallas-based company that markets electricity through affinity partnerships, the schools will create university-branded power companies. Texas Longhorns Energy and Texas A&M Aggies Energy will begin selling electricity and natural gas to consumers in deregulated markets in the state next month.
Each new customer will "generate funds for sustainability initiatives for the respective schools," and customers will also benefit through various loyalty programs. Customers can "accumulate points for merchandise, tickets to athletic events and more."
Now this idea isn't about to sweep the nation; not every state has fan bases large and insane enough to support a venture like this, and only 14 states have deregulated their power industry to allow for such deals. Arkansas is the only SEC state to have done so. Georgia though has already deregulated its natural gas industry. Georgians can buy natural gas from various marketers, so why not one using UGA branding? For now this seems like a straight Texas thing, so no jokes yet about the lights going dim every year around November 1st.
It's noteworthy that the deal was put together by IMG – IMG recently bought ISP, the sports management firm that controls marketing for Bulldog athletics. ISP wasn't exactly shy about what it would sell (those who have been to a Tech game know about that), and IMG doesn't appear to have many qualms about it either.