Monday August 2, 2010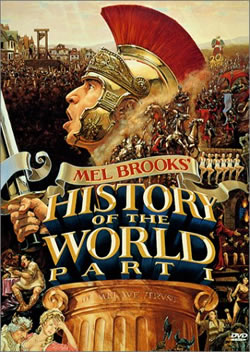 The summer of 1995 wasn't especially extraordinary. Some might remember it as the summer Jerry Garcia passed away. Others were enjoying the Braves' run to a World Series title. We watched the OJ trial and made Hootie a very rich man.
The summer of 1995 also saw the launch of this site – or at least some embryonic version of it. I had just graduated from the University, was spending the summer looking for a job, and noticed that UGA didn't have much of an online presence – official or otherwise.
1995 happened to be a pretty significant year in the history of the Internet. The average UGA student had exposure to bits and pieces of the 'net through campus e-mail or even Usenet newsgroups – are there any former rec.sports.football.college readers out there? But most people who were "online" were still behind the walled networks of AOL, Compuserve, and Prodigy. Those networks, especially Prodigy, had very active Bulldog groups, and several of those veterans are still active online today. At the end of 1994, Netscape introduced version 1.0 of its browser, and it took off during the first half of 1995. By August of 1995, Netscape was ready to launch one of the first IPOs of an Internet-based company, and we were off an running into the early dot com era.
1995 was a great time to start a website. Everyone was an amateur and a newbie. A bored college grad like myself could throw something up, avoid using the [blink] tag, and learn on the fly and in public because everyone else was too. I moved back to Atlanta to begin a new job but continued to play with a very meager site, carried it through the end of the Ray Goff era, and apparently ended up with people other than myself reading it. Thanks to some of those readers, we soon had contacts with information about recruiting and even what was going on during the first spring practices of new coach Jim Donnan in early 1996.
The path of this site since then pretty much follows along with the evolution of how connected fans have kept up with their teams:
Message boards: Matt Wright's wwwboard, customized over and over by fan base after fan base, brought out the best in personality disorders as hundreds of small and independent message boards each created their unique experiments in sociology.
Dueling networks: The few independent message boards, straining under the demands of maintaining wildly popular sites, soon found sanctuary under the corporate umbrella of a couple of emerging national networks. As these networks combined popular message boards with regional recruiting resources like Bobby Burton or Border Wars, they became one stop shops for rabid college sports fans and rode the wave of the dot com bubble until it burst in 2000. Even the market collapse couldn't stop the demand to know what 17-year-old Montego Powers thought of his trip to Clemson, so the two leading networks reorganized, reorganized again, found even larger corporate masters at Yahoo and Fox, and continue on to this day as Rivals.com and Scout.com.
Blogs: Weblogs have been around in popular usage since the late 1990s, but the technology used to create and manage them wasn't very accessible at first unless you really knew your way around a web server. But as the format became more popular, you saw services like Moveable Type/Typepad, Blogger, and WordPress make it easy for anyone to get going and just write. Critics worried about the unregulated Wild West landscape as blogs took off, but it didn't take long for this medium to make an impact on traditional media.
Twitter? Twitter is mainstream enough now to not require description. I'm finding myself writing as much there now as here, and it mostly has to do with time. The conversation is entertaining, current, and many of the newsmakers are there with no filters. That's led to some disasters and the occasional secondary violation, but newsmakers are discovering the value of having a place for their own unedited voices.
Not even I want to read more of a blow-by-blow history of the site, but I'm grateful that the Internet Archive exists to have captured a lot of it – even the regrettable late-90s design. There's the 1999-ish site on my original Mindspring account. We moved to the dawgsonline.com domain in the summer of 2000 and began taking on more of a weblog format soon after. I'm glad that the various bits of software I've used to manage this site have been open enough to allow me to export from one to the next so that we have an archive back to 2001, as incomplete as it might be.
There aren't any grand plans for the future of the site other than to keep doing what I've been doing – piping up when I have something to say. I couldn't ask for more than the site has already directly or indirectly given to me: a rewarding career, many new friends and acquaintances, and even my lovely wife.
If you can put up with one self-important "what I've learned" observation, it's summed up by technology writer Dan Gillmor: "My readers know more than I do, and that's a good thing." Anyone who's developed any kind of readership should acknowledge the same thing – tapping into the collective knowledge and experience of everyone who's contributed to this site has been one of the best parts of the experience. Over 15 years I've read thousands of bright and interesting ideas by other writers, commenters, and message board contributors. I just hope I've contributed one or two back to the conversation.
It's appropriate to finish with a word of thanks to some key people whose own pioneering efforts deserve mention:
Steve Patterson: The presence of online-only media alongside more traditional sources is a fact of life these days, but in 1998 the notion of moving across the country to join the Bulldog beat was a huge risk. Now there are few with as much experience around the Georgia beat, and his UGASports.com site is probably the best all-around news source for Georgia football. Steve's been very generous to give me the occasional opportunity to write there, and he put me in a position to witness the most significant play of the Mark Richt era from less than 20 feet away.
Amy Brown: Most every Dawg fan who's spent time online knows about Amy's Anti-Orange Page. Amy was a friend from college who had a similar interest in this web stuff, and her site launched not long after this one. Since all of us were learning as we went, having someone to bounce ideas and frustrations off of was invaluable and motivating.
Jason Brooks: Jason was the creator, moderator, sysadmin, and steward of the original Dawgvent. Most schools ended up with a handful of tribal message board communities, but the 'Vent was the place to go before the national networks began commoditizing message boards in the late 90s. The active community Jason created brought a lot of us together, and a lot of those connections still continue.
"Paul Westerdawg": If you look at the archive here, there are a lot of holes early on. Our own early attempts at a blog in 2000 and 2001 relied on hand-rolled software at first because the medium was so new. It wasn't easy to maintain, so often it wasn't. PWD's own site geared up in 2004, and he deserves credit for showing me and everyone else what could be done with a good Georgia sports blog. It was a kick in the pants for me to get writing, and the site helped to make the Georgia corner of the sports blogosphere one of the more active ones.