Sunday December 7, 2008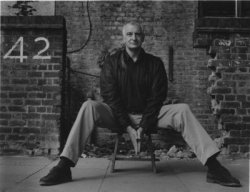 Welcome to the week that was in Georgia athletics where the number 42 served to tie together three very low points for three Bulldog teams.
42 points in football is usually enough to outscore anyone except Oklahoma, but we know how that turned out last weekend.
On the other hand 42 points in basketball often means a loss, and that was the case for the Lady Dogs on Friday at Georgia Tech. Not only did Tech beat Georgia by double-digits; they also took sardonic pleasure in making Georgia fans look up at the scoreboard and see "42" in the second losing effort to Tech within a week. "Just like football," indeed.
Andy Landers might consider teams like LSU and Tennessee more worthy peers and rivals, but like it or not he's got a very serious challenge in his own state. Georgia controls the series with Tech 28-3, but the series is an even 3-3 over the past six years, and Georgia has lost two out of the last three on Tech's home floor. There was no question who the better team was on Friday night.
Even the men's basketball team pitched in with their own 42-point nightmare on Saturday. The Dawgs trailed from the start and saw a somewhat close game deteriorate into a 34-point blowout loss at Illinois. The lowlight, pointed out in graphic detail by the Georgia Sports Blog, was a 22-0 Illinois run to close the game. Once Illinois started finding openings and hitting perimeter shots against Georgia's 1-3-1 defense, the game was over. But the meltdown at the end was one of the things you might have expected from Felton's first few teams where we patted everyone on the head for the effort and reassured ourselves that such defeats would be soon forgotten once 2003 was comfortably in the past. So much for that.
Maybe Georgia just needs to avoid teams from Illinois.