Friday November 14, 2008
Paul did a good job with a look at the special teams earlier in the week. He correctly observes that…
At this point, it's not where the kick lands that's driving me nuts. It's the actual coverage. Georgia's kickoff coverage unit looks nothing like you see in Florida, LSU or Bama.
Forget Florida, LSU, or Bama. Let's look at Kentucky. I noticed this during the game and had to go back to the tape to make sure. These are two kickoffs from Saturday's game; one a Georgia return and one a Kentucky return. See if you notice the difference.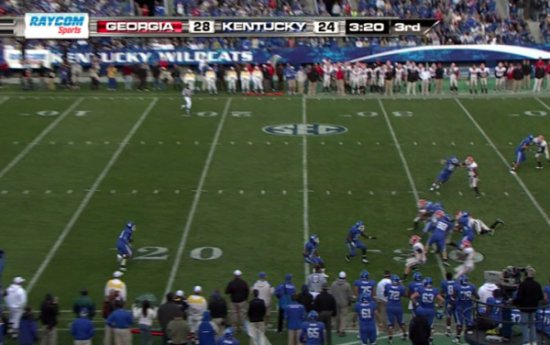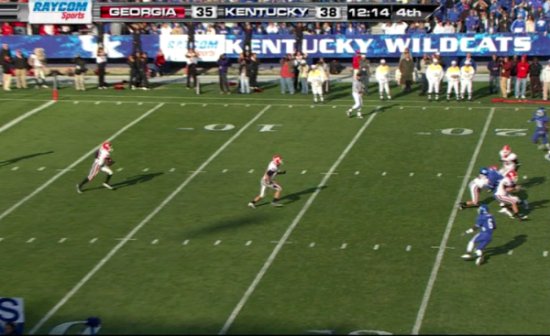 Both kicks were reasonably deep; Kentucky's landed about five yards closer to the goal line. On Kentucky's return, the returner is already approaching the 20 yard line as Georgia's coverage is getting to the 30. If the returner doesn't run into his blocker, he gets to the 30 before he is even touched.
Then look at Georgia's return. Samuel is barely at the 7 yard line when the Kentucky coverage is approaching the 20. First contact is around the 18, and Samuel to his credit works for about 5 more yards.
If you think this might just be a one-time deal, let's look at the opening kickoff of the second half. Once again, Georgia's first coverage guys don't even make it to the 25. The returner has at least 5 more yards before he's challenged, and he actually ends up around the 34.