Thursday October 9, 2008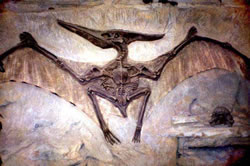 If you want a stat to watch Saturday, Tennessee is last in the SEC in first downs generated. They're next-to-last in third down percentage. The Vols are averaging fewer than 16 first downs per game. Alabama had five on their first drive against Georgia alone. I'm not as big of a detractor when it comes to the Georgia defensive coaches and scheme as others, but Georgia's not likely to see a better chance of putting up some three-and-outs. If the Vols show the ability to drive and convert third downs early, Georgia's in trouble.
I'm disappointed that Walter Hill had to be dismissed from the football team, but another Georgia coach is probably thinking he dodged a bullet. Hill was not only a football standout at East Hall; he was also recruited for basketball and had to choose between the two sports. Richt's dismissal of Hill made the news of course, but imagine how many hand-wringing columns we'd be subjected to if Hill were the latest player dismissed by Dennis Felton.
The folks in Tuscaloosa are no doubt enjoying yesterday's news from Auburn, but I can't help but think back to Gameday at Alabama last September and all of the signs making light of Auburn's slow start. Wouldn't it be hilarious if after all this Auburn managed to extend the streak for one more year?
I'll be disappointed in the Georgia student section if there's not at least one pterodactyl reference on Saturday. Maybe the guys who paint themselves can spell out Veeeeeeeeeeeeeeeeeeeeeek along the front row.
Knowshon Moreno was held to 30 yards in Knoxville last year, and he put up just 34 against Alabama two weeks ago. Quick starts by opponents in both of those games did the job of taking Georgia's running game out of the picture. Nothing would make me happier Saturday than an opening drive by Georgia similar to what we saw in Jacksonville last year.
Nice – reporting the firing of Tony Franklin wasn't enough; the Auburn media had to channel their inner TMZ and circle around while he cleaned out his office.
There are several challenges on defense this week. The loss of Ellerbe is high on the list. I'd also like to see a good game from Rashad Jones. Eric Berry is the star in the UT secondary, but Jones was just as big of a prospect. He's shown us glimpes of great athleticism at times, but he's nowhere near the consistent menace that Georgia needs patrolling the middle of the field. An inexperienced sophomore QB making his first road start should be like blood in the water to the Georgia secondary, but it'll take better safety play to take advantage of the opportunity.
What happened to the Tennessee offensive line? This was supposed to be one of the more veteran lines in the SEC, and it should be one of the bigger advantages for UT on Saturday. The results so far though haven't been all that good, and they've given up just one fewer sack than Georgia's young patchwork line. They've been unable to get the running game going. Maybe I'm still stung from seeing Foster and Hardesty drag Georgia defenders around last year to the tune of 190 rushing yards, but I'm still concerned about this matchup whether or not Rod Battle is able to go for Georgia.