Friday August 15, 2008
We've seen the Sports Illustrated cover and brushed off any jinx talk. Now we also have an ESPN the Magazine cover to deal with. But as Warrick Dunn points out, the potential jinxes don't stop there. Fortunately we don't have to worry about the Madden curse, and Herschel Walker was superhuman enough to avoid the Heisman curse.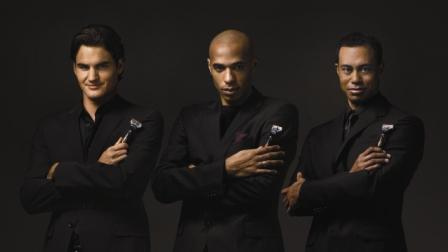 But, as the New York Times Olympics blog discovers, there's a new curse in town: the Curse of the Gillette Ad. Think about it:
There you have it – pretty compelling stuff. Think about it, sports stars. Is a close, comfortable shave really worth the risk?