Sunday August 10, 2008
Every year there are tweaks to the tailgating experience. There's nothing this year on the level of the family-friendly areas (which cling to life on North Campus), but there are a few changes. Tailgating rules changes from recent years (7 a.m. start time, bring your own power source, etc.) live on.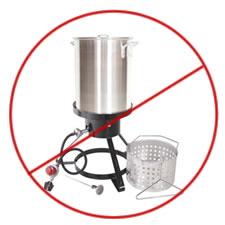 This information comes from the 2008 Fan Guide that came with season tickets. Note that the information, rules, and prohibitions apply only to lots and tailgating areas under UGA control. Additional information and maps are at gamedaygameplan.com.
No Smoking in Sanford Stadium
Beginning with the 2008 football season, smoking will not be permitted in Sanford Stadium. In the past, smoking had been prohibited in the seating areas of the stadium but allowed in designated locations. This new policy covers all areas of Sanford Stadium as smoke-free.
Main Library Closed on Game Day
The University will close the main library on football Saturdays. While a popular location for bathrooms, fan behavior and damage to the building prompted the closure. Additional portable toilets will be stationed near the building.
Deep Fryers Prohibited at Campus Tailgates
For safety reasons, beginning with the 2008 football season, fryers can no longer be used in campus tailgate areas. Hot oil is an unsafe cooking method to the unsuspecting, large number of fans in popular tailgating areas.
New Reserved Parking Lots
Construction on the new Tate Center Parking Deck will be completed in time for the start of the 2008 season. Spaces in this deck will be distributed through the Athletic Association. Athletics will also operate a reserved parking lot near the intersection of Williams and Broad Streets (Ed: this is the old O'Malley's / DialAmerica lot). Both of these locations can be found on the UGA Football Parking Map.