Monday July 28, 2008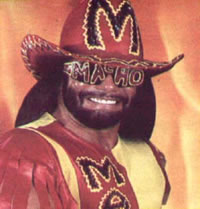 Oh nooooooooooo…
Is the 5th Quarter show a thing of the past?
At the Atlanta Bulldog Club meeting tonight they talked about a few changes to post-game programming. First will be a shorter segment of 30 minutes or so of the same highlights, coaches' comments, etc. that we're used to right after the game. After that there will be a new network-wide call-in show hosted by Eric Zeier and Neil "Hondo" Williamson. (Thanks to Jim from Duluth for filling in the holes in my recollection.) I'd be surprised if any network affiliates would run their own postgame show over that one.
Hey – maybe this will just give the Macho Man and the regular 5th Quarter callers a bigger stage. It just won't be the same without the local WNGC production and the bar glasses clinking at Applebee's.
CORRECTION: It looks as if the 5th Quarter show will live on. So, yes, that means there will be two call-in shows going on after the game, but, personally, the 5th Quarter is a tradition for our crew as the day and tailgate winds down. I know where our dial will be set. There should be more details as we get closer to the season.