Saturday May 31, 2008
I guess you take your motivation where you can get it, but this fashion-based incentive used by the Lipscomb baseball team would make Billy Johnson proud:
White shoes theory: One of the questions from the media at the post-game press conference dealt with the Bisons white baseball shoes. It marked the first time the team had ever worn white shoes in a game, but it won't be the last.

"Our players wanted to wear white shoes all year long," Forehand said. "I told them I didn't like white shoes and we weren't going to do it.

"It started last year. I made a promise that if they made it to a regional they could wear white shoes. I guess we are going to keep wearing them."
It worked – the Bisons upset top-seeded Georgia 10-7 in the opening game of yesterday's Athens regional.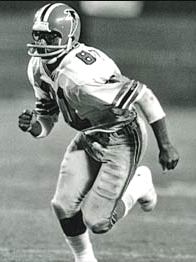 Official footwear supplier of Lipscomb baseball