Tuesday April 22, 2008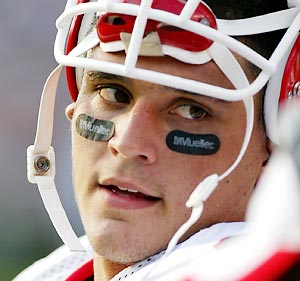 It had to be an incredibly tough decision for such a competitor, but David Pollack's comeback attempt has ended.
(Head Coach Marvin) Lewis said Pollack told him last week that he wasn't comfortable with the neck medically despite being cleared to play.
Given the severity of his injury back in 2006, that's probably a very smart decision. Pollack still has a world of possibilities open to him, and you have to like his chances at success in whatever the next step is.
In other Bulldog/Bengal news, Odell Thurman has been reinstated by the NFL. He has missed two complete seasons since leading the team in tackles in 2005.
With Pollack's NFL dreams ended, you wonder if Thurman will make anything out of this chance he has to keep playing or if he'll piss the opportunity away again.
PS…I know some will instantly call for Pollack to join the UGA program in some position, but I'm not sure that's the best move for both parties. We have no idea what kind of a coach he would make, and it might serve him well to prove his coaching chops on another stage first. I wouldn't be surprised to see him in broadcasting, though he's always had his eye on becoming a preacher.