Wednesday April 16, 2008
Mustache Wednesday is Orson's bag, but today's it's the end of a Georgia lip ornament that's in the news.
Come watch Coach Felton shave off his mustache to make good on a promise to the UGA Student Section for winning the 2008 SEC Men's Basketball Tournament.
The first 100 students receive free Domino's Pizza and SEC Tournament Champion t-shirts. Coach Felton's barber Vernell Wilson of Wilson's Hair World will shave the mustache off this Friday, April 18 at Noon at the Tate Center Lawn.
Fans can also pick up the 2008 Georgia Men's Basketball SEC Tournament Champion posters.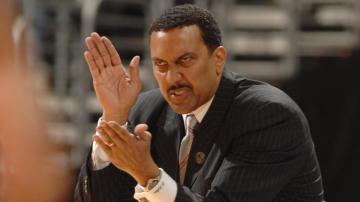 Just you try to take it off.