Saturday March 15, 2008
It has yet to be determined whether the Georgia Dome is able to host the remainder of the SEC Tournament. More severe weather is possible in Georgia on Saturday. Besides the state of the Dome itself, there's still the question of asking tens of thousands of people to return to a possibly hazardous natural disaster scene downtown.
It seems unfathomable, but in an extreme situation, might the SEC decide to play the games elsewhere in metro Atlanta?
Philips Arena seems out. There is a concert scheduled for Saturday evening, and it's right next door to the Dome. If there are concerns for public safety getting to the Dome, that would apply to Philips as well.
Gwinnett Arena is also booked on Saturday evening with an Arena League game.
Alexander Memorial Coliseum at Georgia Tech is yet another option, but is it available? Much of Tech's athletic staff is either on spring break or at the ACC Tournament in Charlotte. I doubt they could prepare the arena.
It really does look as if it's the Dome or nothing at this point. As Dennis Felton said in a telephone interview on WSB-TV, one could expect the NCAA Selection Committee to be pulled into the rescheduling discussion. The outcome of the SEC Tournament of course has major implications on NCAA seeding, and the Sunday evening selection show means that things in Atlanta must be settled unless the NCAA takes the unprecedented step of delaying the selection announcement.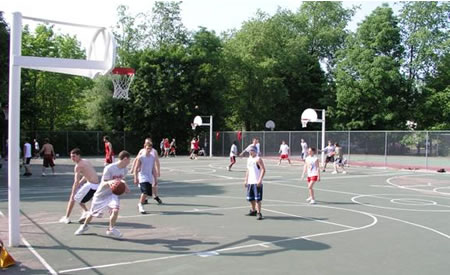 I guess this is always an option.