Thursday October 18, 2007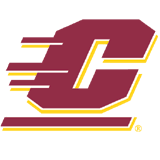 It became official today – Central Michigan is Georgia's 12th opponent in 2008. For a guarantee of $750,000, the Chippewas will head to Athens on September 6th. Central Michigan is the defending Mid-American Conference and Motor City Bowl champion.
The UGA press release highlights some interesting coaching ties between the two schools:
Georgia defensive coordinator Willie Martinez and linebacker coach John Jancek both have ties to Central Michigan. Martinez coached defensive backs there in 1994, '98 and '99 and served as assistant head coach and secondary coach in 2000 before joining the Georgia staff in 2001. Jancek served as defensive line coach at Central Michigan in 2003 and defensive coordinator and linebacker coach in 2004. A current member of the Chippewas' staff is Jeff Beckles who served as a graduate assistant coach at UGA in 2002, 2004 and '05.
Now that the 2008 schedule is set, we can look at the death march that awaits. Seven of Georgia's 2008 opponents are in the current BCS standings. In fact, over the roughly two-month span from Sept. 13th through Nov. 15th, Georgia will play the current BCS #6, #8, #4, #15, #7, and #17 all away from Athens.
Here is the complete schedule:
8/30: Georgia Southern
9/6: Central Michigan
9/13: @ South Carolina
9/20: @ Arizona State
9/27: Alabama
10/4: OPEN
10/11: Tennessee
10/18: Vanderbilt
10/25: @LSU
11/1: Florida (Jax)
11/8: @ Kentucky
11/15: @ Auburn
11/22: OPEN
11/29: Georgia Tech
Lots of fun stretches in there. First, the Dawgs go from Columbia to Tempe and return to face a second-year Saban team. Then there is the oh-so-enjoyable month on the road that will take the Dawgs to LSU, Jacksonville, Lexington, and Auburn. Rapture.
I do like the positions of the bye weeks. The first week of October will be a great opportunity to recharge the batteries before Tennessee and that tough road swing.