Monday March 12, 2007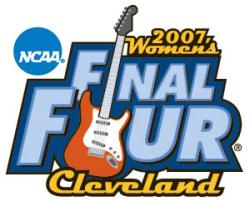 The Georgia Lady Bulldogs were awarded the #3 seed in the Dallas region. They will face #14-seed Belmont in the first round on Saturday March 17th at 2:30 p.m. in Minneapolis. The game will be televised by ESPN.
If Georgia advances, they will face the winner of the Iowa State (#6 seed) vs. Washington State (#11) game.
Seeds of note in the Dallas region:
#1: North Carolina
#2: Purdue
#3: Georgia
#4: Texas A&M
#6: Iowa State
#7: Georgia Tech
I can see several storylines forming already. Georgia's last trip to Minneapolis was for the 1995 Final Four. They upset Purdue the last time they met in the 2004 NCAA Tournament. Georgia beat Iowa State in the 1999 Elite Eight to advance to their most recent Final Four. Andy Landers is very familiar with Texas A&M coach Gary Blair; Blair used to coach at Arkansas. The Lady Dogs destroyed North Carolina in the 2000 Sweet Sixteen, the last time those teams met.
Georgia Tech also has some storylines. They had their best conference finish ever and finished over .500 in the ACC for the first time in program history. A #7 seed is a very appropriate recognition for that accomplishment. If they advance to the second round, they will likely face Purdue, and then things get interesting. Tech coach MaChelle Joseph is one of the most decorated women's basketball players in Purdue history. She also served as an assistant coach there but left under less-than-ideal circumstances and with some pretty hard feelings. It would be an emotional challenge if she faced the Boilermakers.