Friday February 9, 2007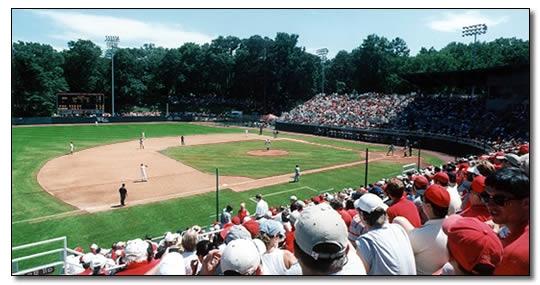 As I write this, it's 46 degrees and overcast in Athens. But they're playing ball over at Foley Field as the Diamond Dawgs begin the 2007 season against defending NCAA champion Oregon State.
Georgia roared back from a slow SEC start last year to reach Omaha. Though they're picked to finish fifth in the SEC East, the great thing about college baseball is that the amount of turnover from year to year gives most any team a chance to put a good season together.
What do I expect from the Diamond Dawgs this year? First is a repeat trip to the NCAA Tournament. Though the Diamond Dawgs have been to the College World Series three times in recent years, they've often followed up those trips with a down year and no postseason. I would like for them to show that consistency this year and at the minimum earn another NCAA Tournament bid. They lost some good players from last year's team, so it will take some good coaching and some newcomers stepping in for that to happen.
My second expectation? Simple. Take the season series from Georgia Tech. Again.