Thursday January 18, 2007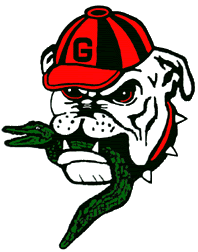 Though the usual Congressional proclamations recognizing sports champions are just ceremonial, it doesn't mean we have to like it when they recognize the Gators as national champions. Kudos to Georgia Rep. Jack Kingston for standing up as the lone dissenting voice. They might be champs, but we don't have to sign our names to the official ass-kissing. Several others from Georgia, including Barrow, Linder, Deal, and Norwood are at least not among the "yeas". I'm surprised the Idaho delegation didn't join them.
In fact, we'd like to see more things in government go along school and conference lines. Rule 3-2-5 should have been vetoed. You want legislation to go through? Talk to the SEC Caucus. Sponsor highway bills to connect Starkville with the rest of the civilized world. Disaster aid for hurricanes? Not if you ran up the score last year. Electoral votes could be awarded based on BCS rankings. Just keep Pac 10 instant replay out of the Supreme Court.