Monday August 28, 2006
Game week.
Ahhhhhhhhhhhhhhhhhhhhhhhhhhhhhhhhhhhhhhhhhhhhhhhhhhhhhhhhh.
The buildup is much less than for last year's nationally-scrutinized opener, but that's fine. This is a different team with different needs for its opener.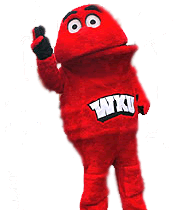 What do we know about Western Kentucky? Very little. They're 1-AA, they sent us Dennis Felton, and their mascot had one of the funniest segments of the 2004 Capital One Mascot Challenge. They've played two "major" Division 1 teams early in the season in the past few years. In 2004, they put a nice scare into Kansas State in the season opener. Despite a large gap in yardage, they were within seven points of Kansas State in the fourth quarter. Last year, they lost 37-14 at Auburn in late September. Auburn had shaken off the loss to Georgia Tech and had begun to get its act together by this point, and they led 30-0 after three quarters. Georgia should win this game easily, but I'd be very surprised if the Dawgs are able to score 40+. If they do, it's likely to involve some turnovers or special teams scores – and we'd welcome those with open arms too.
What am I looking for from the Western Kentucky game? We'll start with the questions that have formed over preseason camp:
No injuries. Of course you never want injuries in any game, but these little cupcake games always seem to be the source of the worst injuries. We all remember Boss Bailey going down against Georgia Southern in 2000, and the season went south from there. Let's bring an intact team at least as far as our SEC opener.
How do we come out? "Finish harder" is the theme for the season, but "start sooner" was more appropriate at times last year. How will Georgia set the tone for the game and the season?
QB play. This is the obvious area where most people will be focusing. Tons of questions. Can Tereshinski lead the team and make the offense look smooth against even 1-AA competition? Will Cox impress coming off the bench? Who will be the third QB in the game if there is an opportunity to clear the bench? What will be the differences in their performance in games vs. what we've seen in practice?
Will Paul Oliver intercept a pass? It's not a Georgia practice lately if Paul Oliver doesn't record an interception. Is that because he's jumping the familiar plays from the Georgia offense? Or is he really ready to take the next step as Georgia's next great cover corner? There's a ton of young talent ready to step into significant playing time in the secondary. Is it ready and able?
Is Thomas Brown really that much better this year? Let's see it out of the gate. The Georgia running game is supposed to carry the load this year – is it up to the job?
We've heard many promising things about the receivers this fall. I'm very interested in seeing their progress. Whose light has really switched on?
How will the new offensive line hold up esepcially with Inman's suspension?
Moses and Johnson have been well-advertised all summer. What kind of impact will they have?
Ching has been hinting not to expect much from Gant this weekend. How will the center of the defensive line perform with Owens and Dixson? Is Weston going to make a difference?
The linebackers are still licking their wounds from some sloppy play in 2005. Are they back? Will the long-awaited debut of Dewberry be something to remember?
Now we won't get all of these answers on Saturday. I'm not expecting to see much that's too revealing. We've been at these games where things get frustrating and boring as we send a third-string offense out there to run the ball in the fourth quarter. "WHAT?!?!? Why are we having this walk-on run the ball instead of seeing Stafford throw???" The "keeping things vanilla" line is too often used as an excuse for poor play, but there shouldn't be a need to get too fancy in this game. With that said, cleanly executing the plays we do run is still important. Runs are still runs. Passing efficiency needs to be high. Tackles need to be clean and finished. All of these things need to be there whether the gameplan is dead basic or overly complex.
We don't know the extent to which the game will be an extended audition for the quarterback job. Will Tereshinki be the only one getting meaningful experience with the first team? If three quarterbacks play, will the third do much of anything besides hand off? Will Cox show he can perform in a game? Will he have enough of an opportunity to make a change to the depth chart?
I think what most of us want to see from the opener boils down to this: can we be confident in the team we will take to Columbia?